Fridays With my Folks: Stories on Ageing, Illness and How We Deal With Them (Paperback)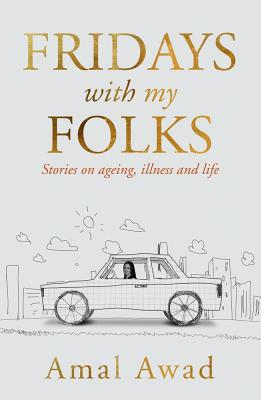 $34.95
Email or call for price
Description
---
Amal Awad's life changed when her father was diagnosed with kidney failure. It was a shock to see the impact it had on him, both physically and mentally, and the way the side effects trickled on to those around him. Work had always made him feel whole, and retirement was a challenge.

On a mission to help her father and support her mother, Amal began spending every Friday with her parents. She saw the gaps in discussion around ageing and sickness. Amal's personal experiences prompted her to explore how Australians are ageing, how sickness affects the afflicted and those around them, and what solutions exist when hope seems lost.

So many people are similarly navigating a new reality – weeks dotted with doctor appointments; conversations that deplete and reveal at the same time; reshaped family relationships. Amal speaks with doctors, nurses, an aged care psychologist, specialists, politicians, ageing people living alone and others in a retirement village, to gain insights and to consider solutions.

At a time when ageism and health is high on the public's radar, what we're not always talking about is how to deal with the anxiety, depression and overall challenges that come with someone you love facing their mortality and a decline in health.

Fridays with My Folks shares heartfelt, honest stories that will help others who are in similar positions. People who are having to reorient themselves when the boat has taken a battering and they have to take a new direction.

This book stems from personal experiences, but it expands to a much wider, more universal discussion about life, suffering, coping and hope.
About the Author
---
Amal Awad is a writer, journalist, author, and public speaker. Amal is a regular contributor to SBS Life, and has written for ELLE, Frankie, Daily Life, Sheilas, and Junkie. Amal is also a casual producer for ABC Radio National. With her debut novel, Courting Samira, Amal was a semi-finalist in the Amazon Breakthrough Novel Award. She contributed to the anthology Coming of Age: Growing up Muslim in Australia, and her second novel, This Is How You Get Better, was published in March 2015. Amal's fourth book is called Beyond Veiled Clichés: The Real Lives of Arab Women, a work of non-fiction that explores the lives of Arab women both in Australia and in the Arab world.