Ruthless Game (Compact Disc)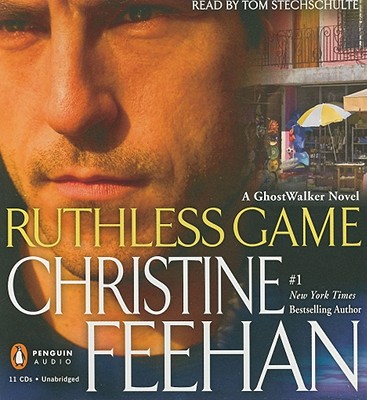 $39.95
Email or call for price
Description
---
Unabridged, 10 CDs, 12 hours
Read by TBA
Ghostwalker Kane Cannon's mission plunges him into a hot zone more personal than he anticipated: the hiding place of Rose Patterson-hunted fugitive, ex-lover, and a fellow Ghostwalker desperate to save the life of her unborn child. "Kane's child.
About the Author
---
I live in the beautiful mountains of Lake County, California. I have always loved hiking, camping, rafting and being outdoors. I ve also been involved in the martial arts for years I hold a third degree black belt, instruct in a Korean karate system, and have taught self-defense. I am happily married to a romantic man who often inspires me with his thoughtfulness. We have a yours, mine, and ours family, claiming eleven children as our own. I have always written books, forcing my ten sisters to read every word, and now my daughters read and help me edit my manuscripts. It is fun to take all the research I have done on wild animals, raptors, vampires, weather, and volcanoes and put it together with romance."