Stock Market Wizards: Interviews with America's Top Stock Traders (Paperback)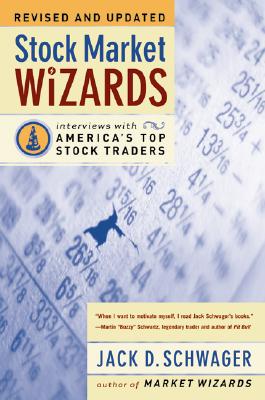 $17.99

Usually Ships in 1-5 Days
Description
---
The third in the bestselling Market Wizards series, this time focusing on the barometer of the economy - the stock market.
It has been nearly a decade since the publication of the highly successful The New Market Wizards. The interim has witnessed the most dynamic bull market in US stock history, a collapse in commodity prices, dramatic failures in some of the world′s leading hedge funds, the burst of the Internet bubble, a fall into recession and subsequent rumblings of recovery. Who have been the market wizards during this tumultuous financial period? How did some traders manage to significantly outperform a stockmarket that during its heyday moved virtually straight up?
This book will feature interviews with a variety of traders who achieved phenomenal financial success during the glory days of the Internet boom. In contrast with the first two Market Wizard books, which included traders from a broad financial spectrum - stocks, bonds, currencies and futures - this volume will focus on traders in the stockmarket.
About the Author
---
Jack Schwager is a managing director and principal of The Fortune Group, an alternative asset management firm regulated in the UK and the United States. Schwager is the Senior Portfolio manager for Fortune's Market Wizards Funds of Funds, a broadly diversified series of institutional hedge fund portfolios. He also serves on the board of Fortune's research affiliate Global Fund Analysis, a leading source of independent hedge fund research. His prior experience includes 22 years as the director of futures research for some of Wall Street's leading firms and 10 years as the co-principal of a commodity trading advisory firm.
Mr. Schwager is perhaps best known as the author of the best-selling Market Wizards (1989), and the equally popular The New Market Wizards (1992). A third volume in this series, Stock Market Wizards, published by HarperCollins, was released in early 2001. Mr. Schwager's first book, A Complete Guide to the Futures Markets, which was published in 1984, is considered to be one of the classic reference works in the field. More than a decade later he revised and expanded this original work into the three-volume series, Schwager on Futures, consisting of the following titles: Fundamental Analysis (1995), Technical Analysis (1996), and Managed Trading: Myths and Truths (1996). He is also the author of Getting Started in Technical Analysis (1999), which is part of John Wiley's popular "Getting Started" series.
Mr. Schwager is a frequent seminar speaker and has lectured on a range of analytical topics with particular focus on the characteristics of great traders, hedge fund investment, performance measurement, technical analysis, and trading system evaluation. He holds a B.A. in Economics from Brooklyn College and an M.A. in Economics from Brown University.