A Dark and Starless Forest (Paperback)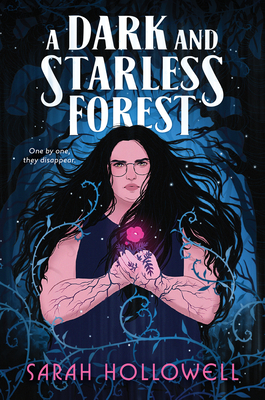 $15.99

Usually Ships in 1-5 Days
Description
---
In this "stunning and atmospheric"* contemporary fantasy and 2022 Locus Award Top Ten Finalist, when her siblings start to go missing, a girl must confront the dark thing that lives in the forest—and the growing darkness in herself. (*Buzzfeed)
Derry and her eight siblings live in an isolated house by the lake, separated from the rest of the world by an eerie and menacing forest. The man who raised them after their families abandoned them, says it's for their own good. After all, the world isn't safe for people with magic. And Derry feels safe—most of the time.
Until the night her eldest sister disappears. Jane and Derry swore to each other that they'd never go into the forest, not after their last trip ended in blood, but Derry is sure she saw Jane walk into the trees. When another sibling goes missing and their guardian's true colors start to show, feeling safe is no longer an option. Derry will risk anything to protect the family she has left. Even if that means returning to the forest that has started calling to Derry in her missing siblings' voices.
As Derry spends more time amidst the trees, her magic grows more powerful . . . and so does the darkness inside her, the viciousness she wants to pretend doesn't exist. But saving her siblings from the forest might mean embracing the darkness. And that just might be the most dangerous thing of all.
About the Author
---
Sarah Hollowell is a queer, fat Hoosier writer aiming to up the magic quotient of Indiana. She spends an awful lot of her nonwriting time listening to podcasts, needle felting cryptids, and replaying the same five video games.
Praise For…
---
"Hollowell's debut is an absorbing tale of magic and horror, bravery and family. [...] Readers looking for a novel in which revenge is sweet will want to read this."
— Booklist Online