Meditation Secrets for Women: Discovering Your Passion, Pleasure, and Inner Peace (Paperback)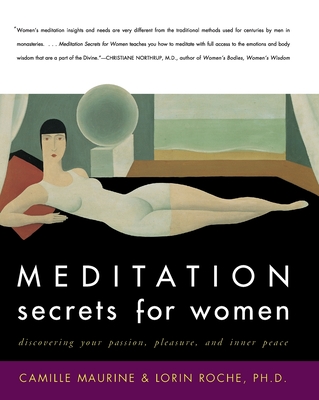 $17.99

Usually Ships in 1-5 Days
Description
---
Finally—an approach to meditation especially for women!
The benefits of meditations are manifold—but so few practices are tailored to the special needs and interests of women. Now, with Meditation Secrets for Women, you can discover how to love your body and find a time and place to tune into yourself and restore inner balance. Get in touch with your body's natural rhythms. Honor your instincts, and tap into your feminine power so that you can emerge nourished, revitalized, and joyful. Meditation Secrets for Women offers all the tools and insights necessary for women to design their own custom meditation techniques, without all the restrictions of traditional practices.
Learn How To:
Make use of sensual, pleasurable meditation techniques
Gain a refreshing, rejuvenating rest that is deeper than sleep
Relieve stress and promote good health
Relax and be yourself as you reap life-affirming benefits
Live in harmony with your world
Enhance your relationships and creativity
About the Author
---
Camille Maurine has been teaching meditation and movement since 1975. She is the creator of kinAesthetics, a fusion of dance, yoga, meditation, and expression. She lives in Marina del Rey, California with her husband and co-author, Lorin Roche. Lorin Roche, Ph.D. is the author of HSF's Meditation Made Easy (1998).
Lorin Roche, Ph.D., has been a meditation trainer for three decades. Since 1975 he has developed and taught innovative meditation techniques that are specially tailored to North American lifestyles. He lives in Marina del Rey, California.