100 Ways to Keep Your Soul Alive: Living Deeply and Fully Every Day (Paperback)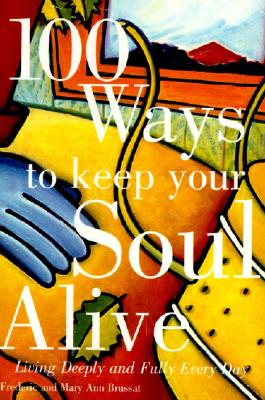 Description
---
This delightful book is truly a care package for the soul, full of practical wisdom for daily living and one hundred concise suggestions for healing and feeding the spirit.
FREDERIC and MARY ANN BRUSSAT are the editors of the Values & Visions
About the Author
---
Frederic and Mary Ann Brussat are the editors and writers of Values & Visions magazine, which Bill Moyers has called "the most original and refeshing guide to what's truly valuable in American society." They live in New York, NY.