Lady Killer CD (CD-Audio)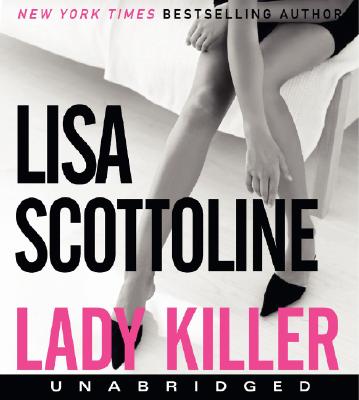 Description
---
Mary DiNunzio is strong, smart, and she's got plenty of attitude. In recent years, she's become a big-time business-getter at Rosato & Associates, but the last person she expects to walk into her office is Trish Gambone, her high school rival. Trish's life has taken a horrifying turn. She's terrified of her live-in boyfriend, who's an abusive, gun-toting drug dealer for the South Philly mob. There's only one problem—Mary remembers the guy, too, and had a major crush on him.
Before Mary knows it, Trish vanishes. Then a dead body turns up in an alley, and Mary is plunged into a nightmare. She goes on a one-woman crusade to unmask the killer, and on the way, finds new love in a very unexpected place. But before the novel's shocking surprise ending, Mary is forced to confront some very uncomfortable truths about her own past, and the profound effects of lifelong love—and hate.
About the Author
---
Lisa Scottoline is a New York Times bestselling author and serves as president of the Mystery Writers of America. She has won the Edgar Award, as well as many other writing awards. She also writes a Sunday humor column for the Philadelphia Inquirer, titled "Chick Wit," with her daughter, Francesca Serritella. There are thirty million copies of Lisa's books in print, and she has been published in thirty-two countries. She lives in Pennsylvania with an array of disobedient but adorable pets.
Barbara Rosenblat is a multi-award-winning voice actor for audiobooks. On Broadway, she created the role of 'Mrs. Medlock' in 'The Secret Garden'.