The Tao of Psychology (Paperback)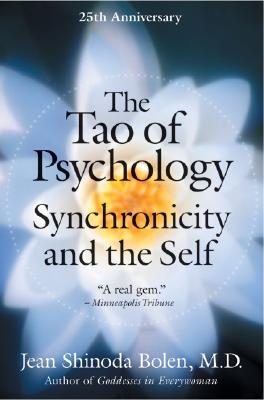 Description
---
Understanding the Moments That Touch and Transform Our Lives
Who hasn't experienced that eerie coincidence, that sudden, baffling insight, that occasional flash of extrasensory perception that astonishes? Can these events be dismissed as mere chance, or do they have some deeper significance for us?
The twenty-fifth anniversary edition of this classic explores the inter-relationship between these meaningful coincidences and our intuitive sense that we are part of some deep oneness with the universe -- a oneness called Tao in Eastern philosophy and synchronicity in Jungian psychology. By relating the concepts of Tao and synchronicity, Dr. Bolen reveals important links between psychology and mysticism, right brain and left, the individual and the external world. The Tao of Psychology provides the key for each individual to interpret the synchronistic events in his or her life and gives fresh insight into the relationships, dreams, and flashes of perception that transform our existence.
About the Author
---
Jean Shinoda Bolen, MD, is a psychiatrist, a Jungian analyst, and an internationally known author and speaker. Her books include Goddesses in Everywoman, Gods in Everyman, and many others. She is a distinguished life fellow of the American Psychiatric Association and was a clinical professor of psychiatry at the University of California at San Francisco. She lives in Marin County, California.
Praise For…
---
"Scholarly…fascinating."
— Omni

"Successfully presented, with the freshness of a personal response…interesting and very instructive…."
— --The Journal of Analytical Psychology

"[Bolen] charts a path that will lead many readers to the heart of their own emotional and spiritual pilgrimages."
— --San Francisco Chronicle on Crossing to Avalon

"[W]ise and challenging...an absorbing, often uncannily perceptive, and useful companion for the soul journeys of our time...."
— --Alice Walker, author of The Color Purple on Crossing to Avalon