The Effect of Gamma Rays on Man-in-the-Moon Marigolds (Paperback)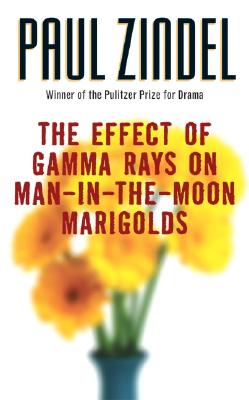 $10.99

Usually Ships in 1-5 Days
Description
---
The Pulitzer Prize-winning play by Paul Zindel, author of the beloved bestselling novel The Pigman, which Publishers Weekly called "remarkable…a story that will not be denied." Fans of modern classics such as The Outsiders by S. E. Hinton and Thirteen Reasons Why by Jay Asher will find much to love in Paul Zindel's books.
The old, converted vegetable shop where Tillie lives is more like a madhouse than a home. Tillie's mother is bitter and cruel, yet desperate for her daughters' love. Her sister suffers epileptic fits and sneaks cigarettes every chance she gets.
But despite the chaos, Tillie struggles to keep her dreams alive. Tillie—keeper of rabbits, dreamer of atoms, true believer in life, hope, and the effect of gamma rays on man-in-the-moon marigolds...
Paul Zindel's work is bestselling, critically acclaimed, and passionately embraced by generations of readers.
About the Author
---
Paul Zindel (1936-2003) was born and raised on Staten Island in New York. After teaching high school science for several years, he decided to pursue a career as a playwright. His first play, The Effect of Gamma Rays on Man-in-the-Moon Marigolds, won the Pulitzer Prize for Drama. Shortly thereafter, he wrote his first novel for young adults, The Pigman, which has gone on to sell millions of copies. Mr. Zindel wrote more than fifty books over the course of his life, including the popular My Darling, My Hamburger; The Pigman's Legacy, a sequel to The Pigman; and the autobiographical The Pigman and Me.