The Vendetta Defense (Paperback)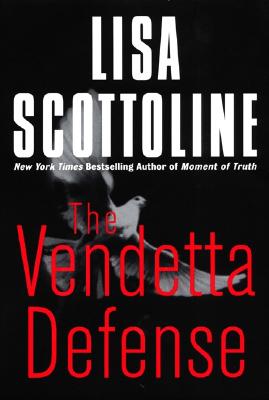 $25.00
Email or call for price
Description
---
In The Vendetta Defense, New York Times bestselling author Lisa Scottoline delivers a wonderfully rich, vivid story of past sins, love, and justice.
Lawyer Judy Carrier takes the case of her career when an elderly pigeon racer named Anthony Lucia is arrested for the murder of his lifelong enemy, Angelo Coluzzi. "Pigeon Tony," as he's known to all his South Philly neighbors, confesses he killed Coluzzi because of a vendetta begun more than fifty years ago, a blood feud that has brought great tragedy to Pigeon Tony's life.
Her client's guilt, however, is only the beginning of Judy's problems. The Coluzzi family wants revenge, and they are determined to finish off Pigeon Tony and Judy before the case can go to trial. And if that isn't enough, Judy's got to contend with Tony's magnetic grandson, Frank, a man who makes her think about everything but the law, and her boss, the no-nonsense Bennie Rosato.
In a case steeped in blood and memory, it will take a stroke of brilliance to save Pigeon Tony. But if anyone just might see justice done, it's this gutsy young attorney who'll risk everything to win ... including her life.
About the Author
---
Lisa Scottoline is a New York Times bestselling author and serves as president of the Mystery Writers of America. She has won the Edgar Award, as well as many other writing awards. She also writes a Sunday humor column for the Philadelphia Inquirer, titled "Chick Wit," with her daughter, Francesca Serritella. There are thirty million copies of Lisa's books in print, and she has been published in thirty-two countries. She lives in Pennsylvania with an array of disobedient but adorable pets.