Meditations (Collins Classics) (Paperback)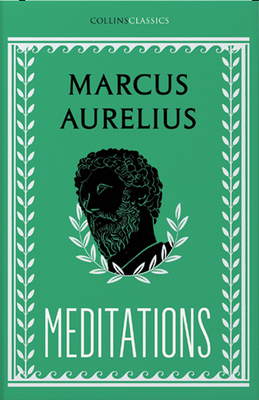 $7.99

Usually Ships in 1-5 Days
Description
---
HarperCollins is proud to present its incredible range of best-loved, essential classics.
Our life is what our thoughts make it
The extraordinary writings of Marcus Aurelius (AD 121-180), the only Roman emperor to have also been a stoic philosopher, have for centuries been praised for their wisdom, insight and guidance by leaders and great thinkers alike. Never intended for publication, Meditations are the personal notes born from a man who studied his unique position of power as emperor while trying to uphold inner balance in the chaotic world around him.
Boldly challenging many of our biggest questions, Aurelius wrestles with the divided self, considering the complexities of human nature, rationality and moral virtue, affirming its place as one of the most timeless, significant works of philosophy to date.
About the Author
---
Marcus Aurelius (121-180 AD) who ruled for two decades as Roman Emperor, was known by his contemporaries as the last of the 'Five Good Emperors'. Also a Stoic Philosopher, he is best known today for his unique, insightful collection of personal reflections: the Meditations.