Buster (Chums) (Paperback)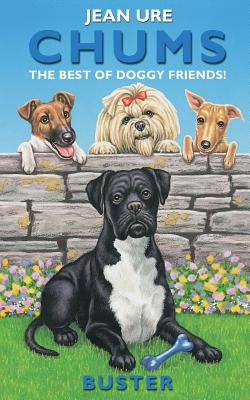 $5.99

Usually Ships in 1-5 Days
Description
---
Four stray dogs all with a story to tell of their rescue and how they came to live at Munchy Flats Cottage with their people Flossie and Jo. Buster is the boss dog, and he tells the stories...
The first of four titles, each one told through the voice of a rescued dog.
Buster the Bitsa is the star of this first book. He's a mongrel - a bit of this and a bit of that. He's the boss dog, the one who arrived at Munchy Flats cottage first. When Buster was a puppy he had a lovely warm and loving home. Being an adventurous little soul, he got out of the garden one day and was dognapped by a rogue. He was taken to live with a family who didn't care for him but he managed to escape. Roaming the woods and fields he rescues a dear little lapdog and becomes a hero - with his picture in all the papers. His People recognise him and there's a joyful reunion.
About the Author
---
Jean Ure has written over sixty books for children and young people. She is a vegan and committed to animal rights hence her passion for writing about animals. She lives with her husband Leonard and 7 stray dogs and cats in a 300-year-old cottage in Croydon.