BOOK PASSAGE BULLETIN: APRIL 17
Rescheduled Events
Anne Lamott
Class: On Writing 2020

Saturday, August 8, 1:00-4:00pm
Corte Madera Store• $175
Read More

Erik Larson
The Splendid and the Vile

Sunday, August 23, 6:00pm
Corte Madera Store • $35 (includes book)
Read More

Our Recommendations: Fiction Picks from our Head Buyer, Luisa Smith!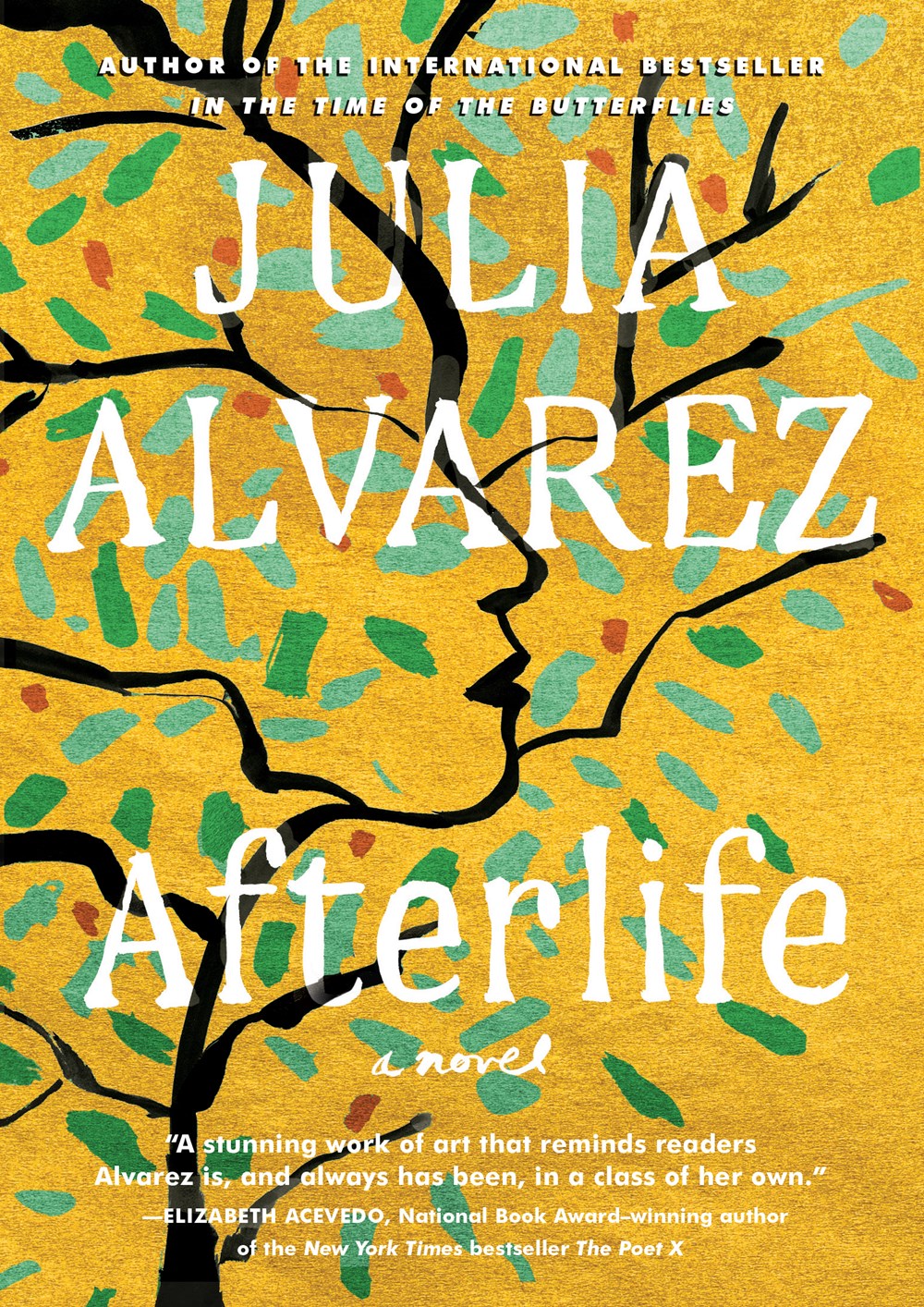 Julia Alvarez Afterlife
Order Here
A beautiful book about the connections that bind us all, Afterlife is a balm for these times of discord. It is a story about Antonia, a woman simmering in grief who recognizes her own limitations and the need to push past them and apply love where she is able. But even though she would prefer to hide away, her sisters' calls, her dead husband's memory, and the urgent need to help those near and far reel her back into the world. Julia Alvarez's tender depictions of her characters allows this book to feel both intimate and universal, perfect for a book about reaching beyond ourselves in order to heal. —Luisa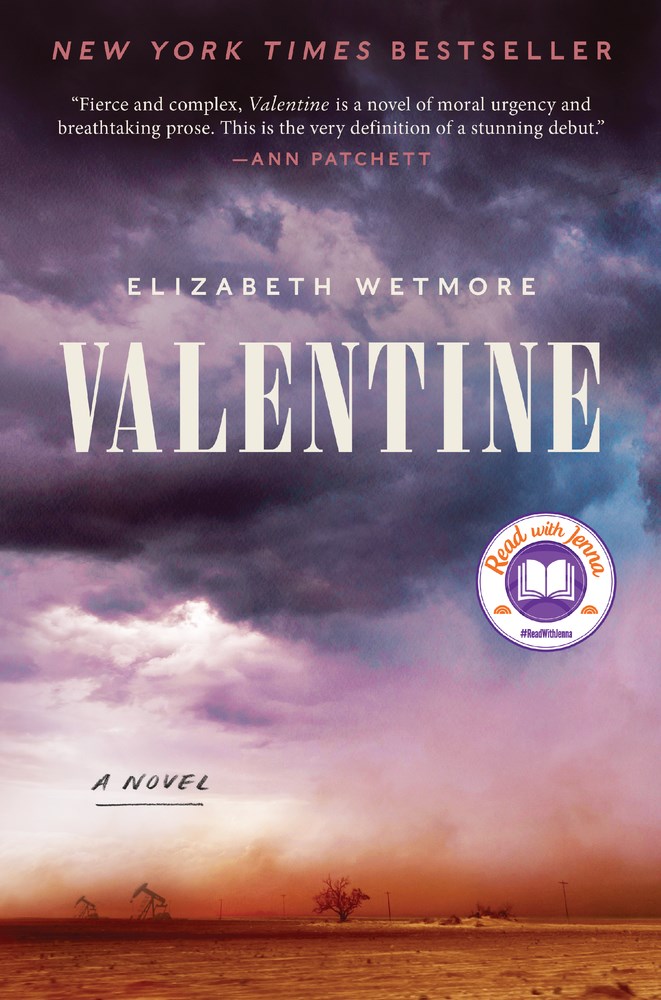 Elizabeth Wetmore Valentine: A Novel
Order Here
Few books make you feel changed for having read them and Valentine should be added to the list. Here is the story of a small town in the aftermath of a brutal rape and the inhabitants who are forced to confront the realities of their existence. And while for some this means retreating into defensiveness and bigotry, others are awakened to an inner strength that allows them to take hold of the narrative of their lives and defend those without a voice. Brilliant and heartbreakng, Elizabeth Wetmore's searing debut reminds us of the true cost of hate and the tenacity of hope. —Luisa

Nguyễn Phan Quế Mai The Mountains Sing
Order Here
Beautiful in its details and profound in its cultural significance, The Mountains Sing is a heartbreaking and poetic story of Vietnam in the 20th century as told through the stories of one family. Tran Dieu Lan and her granddaughter Huong have each experienced tragedy at the hands of foreign invaders and their fellow countrymen, but they are aware of generosity and love that survives in the midst of tragedy. Recounting the stories of their lives, the poetry of their language, and the emotions of their song brings to life the complicated beauty of this land and these people so often scarred by tragedy. By telling the story of this one family, Nguyễn Phan Quế Mai shares the history of Vietnam in this moving epic. —Luisa

Quan Barry We Ride Upon Sticks: A Novel
Order Here
Who hasn't flirted with the notion of making a deal with the devil in order to win? And if the devil is hidden behind the cherubic face of heartthrob Emilio Estevez, no teenage girl in the '80s would think twice. When the 1989 Danvers, MA high school field hockey team discovers the secret to turning their losing streak around might be turning to the dark arts, they do just that. With big hair and a rebellious spirit, they terrorize the town and their opponents in equal measure. A field hockey Heathers, Barry's hilarious take of late '80s and her striking examination of youthful female power will have you cheering for all the women who have been brave enough to be witches. —Luisa

Kate Milliken Kept Animals
Order Here
Set in the dramatic hillsides of Topanga Canyon in the '90s, where estates cling to drought savaged land and rich and poor politely cross paths, three teenagers are forever changed by a tragic event. Rory was a stable hand whose budding friendship with June and Vivian allows her to start imagining herself beyond the example her mother has provided. Up until now her deepest connections have been with the horses in her care, but on the precipice of discovering love, she is confronted by anger and hate. Alternating with her story is the present-day tale of Charlie, Rory's daughter, now living on a horse ranch in Wyoming, lonely and desperate to understand her mother's story. Beautifully examining the often unfair ramifications of class, sex, and sexual orientation, Kate Milliken has crafted a moving tale of discovery and redemption. —Luisa
.....................................................................................................

BOOK PASSAGE BULLETIN: MARCH 28
For the foreseeable future, Book Passage is operating as your friendly, neighborhood, virtual bookseller. We hope you will continue to e-visit us.
You can buy books from our website either by clicking on any of the book jackets below or by finding the book you want through our search engine (above). We've arranged with our supplier to have the books shipped directly to you. You can also purchase audiobooks through our link to Libro.fm/bookpassage shown on this page.
We're providing a few links to some upcoming online events, and we invite you to log on and join in the discussion. We are planning many more online events, so please check these pages in the next few days.
Thanks for all your warm letters and support!

Upcoming Virtual Events
Monday, March 30, 12:30pm • Read More

Presented with Journal of Alta California
Bonnie Tsui with Heather Scott Partington
Why We Swim

Why We Swim author Bonnie Tsui will join Alta contributor Heather Scott Partington for a discussion on why we take to the water, how this new book came together, and what it's like launching a new title in the middle of a global crisis.

Wednesday, April 1, 5:00pm • Read More

Presented with Shack 15
Zack O'Malley Greenburg with Chris Lyons
A-List Angels: How a Band of Actors, Artists, and Athletes Hacked Silicon Valley

Join Zack O'Malley Greenburg and Chris Lyons for a conversation on the collision of Silicon Valley with the worlds of sports and entertainment—and how venture capital can be used create generational wealth for groups that haven't had a seat at the table until now.

Friday, April 10, 4:00pm • Read More

Maurice Benard
Nothing General About It: How Love (and Lithium) Saved Me On and Off General Hospital

In his new memoir, Maurice Benard—actor of one of daytime television's most well-known characters, General Hospital's Michael "Sonny" Corinthos Jr.—opens up about his youth in a small town, being diagnosed with bipolar disorder at twenty, and how he learned to manage his manic episodes while on the set of General Hospital.

Our Recommendations: The Kids are Home — Let's Read!
Our Children's Book Buyer, Clare Doornbos, is back with more recommendations for kids and teens of all ages!
Books for Younger Readers (Ages 0-4)
Ducks! — Deborah Underwood & T. L. McBeth (Ages 0-4)
There are only four words in this big adventure story, so it's great for kids who like to tell the story themselves. A wonderful way to celebrate Spring (and Deborah is a local author, too!)
Facts vs. Opinions vs. Robots — Michael Rex (Ages 2-200)
All about the difference between fact and opinion as demonstrated by robots. For teachers, parents, and anyone who wants to develop critical thinking skills in kids (bonus: the robots are adorable.)
Harris Finds His Feet — Catherine Rayner (Ages 0-3)
Harris is a rabbit who's worried about how big his feet are, but his Grandpa explains how useful it is to have big feet. The perfect book for Spring and Easter that feels like a new classic.

Books for Early Readers (Ages 4-8)
The Cockroach — Elise Gravel (Ages 4-7)
For those reading with more confidence, don't miss this charming non-fiction series about creepy-crawlies. Find the full series here.
Unicorn Diaries #1 — Rebecca Elliott (Ages 4-7)
The same author and format as the Owl Diaries series, but this time with magical unicorns! Books #1 and #2 are available now, with book #3 coming out in July.
The Fabled Life of Aesop — Ian Lendler (Ages 4-8)
Incredible illustrations for short and simple versions of Aesop's fables—but more than that, this is a biography of Aesop himself. A lovely gift book, and author Ian Lendler is local!

Books for Middle Grade Readers (Ages 8-12)
Here in the Real World — Sara Pennypacker (Ages 8-12)
The story of a quiet and sensitive boy who spends his summer turning a partially-demolished church into a moated castle while a feisty girl creates an orchard in the grounds. An absolutely amazing book about independence, art, and healing from the author of Pax, which was beloved by teachers, parents, and kids alike!
Winterborne Home for Vengeance and Valor — Ally Carter (Ages 8-12)
A classic kids mystery adventure featuring orphans, a missing millionaire, a secret superhero, and an evil uncle. This book is so much fun.
Inkling — Kenneth Oppel (Ages 8-12)
A charming fantasy story about a sentient blob of ink, its adventures discovering the real world, and the boy trying to keep this Inkling from harm.
Books for Tweens & Teens (Ages 12+)
Yes No Maybe So — Becky Albertalli & Aisha Saeed (Ages 12+)
The story of a Jewish boy and a Muslim girl who fall in love while canvassing for a senator in Georgia, written by a Jewish and Muslim author. A charming, wonderful novel about teen romance and activism.
Once & Future — Amy Rose Capetta & Cori McCarthy (Ages 14+)
A futuristic re-telling of King Arthur in which Arthur is a girl, Merlin has been aging backwards for so long that he's an awkward teen, and the knights hijack a spaceship and try to take down an evil online shopping corporation. A fun adventure that also features lots of queer representation and some joyful teen sex.
Stamped — Jason Reynolds & Ibram X. Kendi (Ages 12+)
A teen non-fiction book on the history of racism and antiracism based on Stamped from the Beginning, which won an adult National Book Award. Lyrical, moving, and fascinating.
.....................................................................................................

BOOK PASSAGE BULLETIN: MARCH 21
The Irony of the Moment
In 2001, on the morning of the attack on the World Trade Center, Elaine headed to Corte Madera with the intention of closing the store, thinking that no one would be there during the crisis. She was wrong. The bookstore and cafe were filled with people who just wanted to gather and talk.
In 2005, a group of authors came together in the cafe and spontaneously organized an event that was held later that week, raising money for the victims of Hurricane Katrina.
In 2019, a group of forums were held in the store to discuss racism, immigration, and other issues in America. People from the community filled the room.
And in 2020? We've had to close our doors for the moment, meaning that right now, we can't do what we do best. Our friend, Mitchell Kaplan, the owner of the Books & Books bookstores in Miami, Florida, summed it up in an interview in Wednesday's New York Times: "The irony of all this is that what makes bookstores
so potent, our ability to be community gathering places, has become our biggest liability."
Some day this will end, and we can all gather again in the store to talk about what happened.
Our Book Recommendations: The Kids Are Home — Let's Read!
If you are at home for the next few weeks with the kids, here are some great book ideas from our Children's Book Buyer, Clare Doornbos.
Middle Grade Adventures
Many middle grade adventures make great family read-a-louds. Choose a modern classic like The One and Only Ivan by Katherine Applegate or Al Capone Does My Shirts by Gennifer Choldenko. Or maybe try something new, like A Tale of Magic by Chris Colfer or Winterborne Home for Vengeance and Valor by Ally Carter.
Start a New Hobby — How About Baking or Journaling?
Maybe it's time to start a new hobby. How about baking? The Ultimate Kids' Baking Book by Tiffany Dahle has some amazing kid-friendly treats that will lift everyone's spirits. (Just make sure the kids wash their hands before they start to bake!)
Encourage your child to start a journal! Graphic novelist Raina Telgemeier has written Share Your Smile: Raina's Guide to Telling Your Own Story to help young writers get started with their own stories. (Editor's note: And while you're at it, pick up a copy of Telgemeier's wonderful new book, Guts.)
.....................................................................................................
BOOK PASSAGE BULLETIN: MARCH 18
Dear Book Passage Customers,
The Book Passage online store is up and running during this time and we are eager to stay in touch with you and to get you the books that you want. Please check our website and look for our e-newsletters to keep up with the latest information and see our recommendations for books. We are also planning some special activitIes on our website that we will be announcing soon.
"How can we help?" We've been getting that question a lot in the last few days, and it is gratifying to know how much people care. Here are a few ideas of what you can do:
.....................................................................................................
BOOK PASSAGE BULLETIN: MARCH 17
Dear Book Passage Customers,
Today, under the emergency orders of the City of San Francisco and the County of Marin we've closed our stores in Corte Madera and the S.F. Ferry Building for the next three weeks. This is a difficult moment for us. But we know this closure is for the health and well-being of our community, our authors, and our staff, as we seek to mitigate the spread of the coronavirus.
We have a robust late-spring and summer array of author events awaiting you when we are finally able to re-open our stores.
As we are asked to remain in our homes during the next three weeks, we can't help but encourage you to read! And read often. Books transport us, feed our imagination, teach us and enthrall.
There is no better antidote to these times than a novel, a work of compelling non-fiction, a biography or memoir that you may not have had the time to read before. Books call to us, and now we can take to our couches and armchairs and dig in.
Or perhaps a cookbook or two, as you stay at home and finally have time to be inventive and show off to your family a new dish or two.
A book of poetry can start and finish the day with exactly what you need to fuel thought and provide inspiration.
And as the schools remain closed, what better way to entertain young ones than to offer the beautiful picture books of our time…they have never been better! Clever, entrancing, full of thought with illustrations that will inspire you to get the art supplies out and get to work with family on your own creations. And for the teens in your home there is the bold world of young adult fiction that stimulates and engrosses.
We plan to be offering regular updates on our website with suggested reading for all of you.
And bookpassage.com does not slumber! We will continue to fill your orders as your visit us online.
Libro.fm is at the ready to fulfill all your audio needs. A good audio book while you stroll is a great pleasure.
We can hardly wait to be back together again. Watch for our e-blasts and visit our website for regular updates and announcement of when we will re-open.
In health and with best wishes
Elaine
.....................................................................................................