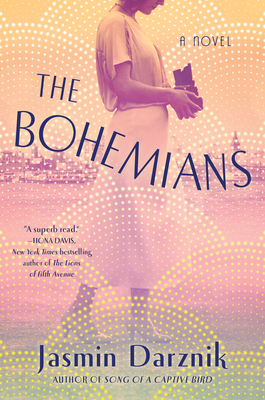 A dazzling novel of one of America's most celebrated photographers, Dorothea Lange, exploring the wild years in San Francisco that awakened her career-defining grit, compassion, and daring.
In 1918, Dorothea Lange leaves the East Coast for California, where a disaster kick-starts a new life. Her friendship with Caroline Lee, a vivacious, straight-talking woman with a complicated past, gives her entrée into Monkey Block, an artists' colony and the bohemian heart of San Francisco. Dazzled by Caroline and her friends, Dorothea is catapulted into a heady new world of freedom, art, and politics. She also finds herself unexpectedly—and unwisely—falling in love with Maynard Dixon, a brilliant but troubled painter. Dorothea and Caroline eventually create a flourishing portrait studio, but a devastating betrayal pushes their friendship to the breaking point and alters the course of their lives.
The Bohemians captures San Francisco in the glittering and gritty 1920s, with cameos from such legendary figures as Mabel Dodge, Frida Kahlo, Ansel Adams, and DH Lawrence. At the same time, it is eerily resonant with contemporary themes, as anti-immigration sentiment, corrupt politicians, and the Spanish flu bring tumult to the city—and as the gift of friendship and the possibility of self-invention persist against the ferocious pull of history.
Jasmin Darznik's debut novel, Song of a Captive Bird, was a New York Times Book Review Editors' Choice, a Los Angeles Times bestseller, longlisted for the Center for Fiction Prize, and awarded the Writers' Center's First Novel Prize. Jasmin is also the author of the New York Times bestseller The Good Daughter: A Memoir of My Mother's Hidden Life. Her books have been published in seventeen countries and her essays have appeared in The New York Times, The Washington Post, Los Angeles Times, and Lenny Letter, among others. She has been featured on NPR and The New York Times, Newsweek, The Atlantic, Los Angeles Review, Shondaland, Ms., and Vogue. Jasmin was born in Tehran, Iran, and came to America when she was five years old. She holds an MFA in fiction from Bennington College and a PhD in English from Princeton University. Now a professor of English and creative writing at California College of the Arts, she lives in the San Francisco Bay Area with her family.
Price includes tax.