SIGNED COPIES AVAILABLE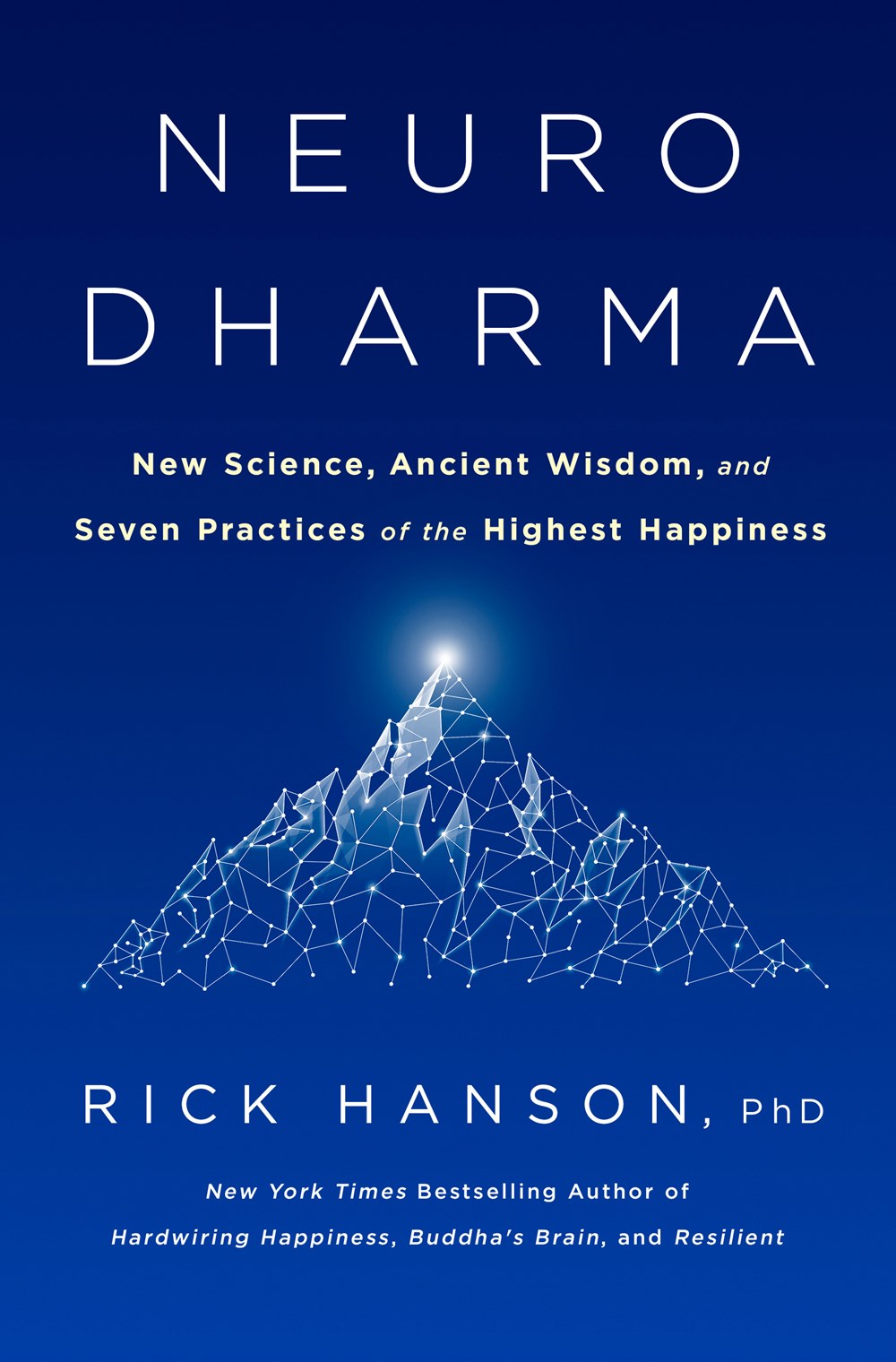 "This deeply researched and compassionate guide offers an easy-to-follow road map for creating day-to-day inner peace in today's increasingly complex world." —Lori Gottlieb, New York Times bestselling author of Maybe You Should Talk to Someone
In Neurodharma, the follow-up to his classic Buddha's Brain, New York Times bestselling author Rick Hanson, PhD, not only explores the new neuroscience of awakening but also offers a bold yet plausible plan for reverse-engineering peak experiences, sense of oneness, and even enlightenment itself. And he does so with his trademark blend of solid science and warm encouragement, guiding you along this high-reaching path with good humor, accessible tools, and personal examples.
A groundbreaking yet practical book, Neurodharma shares seven practices for strengthening the neural circuitry of profound contentment and inner peace—qualities that offer essential support in everyday life while also supporting the exploration of the most radical reaches of human consciousness. Step by step, this book explains how to apply these insights in order to cultivate unshakable presence of mind, a courageous heart, and serenity in a changing world. The breakthroughs of the great teachers are not reserved for the chosen few. Dr. Hanson shows how we can embody them ourselves in daily life to handle stress, heal old pain, feel at ease with others, and rest in the sense of our natural goodness.
The Buddha didn't use an MRI to become enlightened. Still, 2,500 years after he walked the dusty roads of northern India, neuroscientists are discovering the mechanisms of the brain that underpin the Buddha's penetrating analysis of the mind. With deep research, stories, guided meditations, examples, and applications, Dr. Hanson offers a fascinating, inspiring vision of who we can be—and an effective path for fulfilling this wonderful possibility.
Rick Hanson, PhD, is a psychologist, senior fellow of the Greater Good Science Center at UC Berkeley, and New York Times bestselling author. His books are available in twenty-eight languages and include Resilient, Hardwiring Happiness, Just One Thing, Buddha's Brain, and Mother Nurture. To date, his books have sold more than 750,000 copies in English. He edits the Wise Brain Bulletin and has numerous audio programs. A summa cum laude graduate of UCLA and founder of the Wellspring Institute for Neuroscience and Contemplative Wisdom, he has been an invited speaker at NASA, Oxford, Stanford, Harvard, and other major universities, and has taught in meditation centers worldwide.