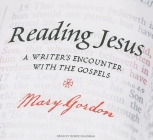 $49.99
Usually Ships in 1-5 Days
Description
---
In the introduction to this remarkable book, Mary Gordon is riding in a taxi as the driver listens to a religious broadcast, and she reflects that, though a lifelong Christian, she is at odds with many others who identify themselves as Christians. In an effort to understand whether or not she had "invented a Jesus to fulfill my own wishes," she determined to read the Gospels as literature and to study Jesus as a character. What results is a vibrantly fresh and personal journey through the Gospels, as Gordon plumbs the mysteries surrounding one of history's most central figures. In this impassioned and eye-opening book, Gordon takes us through all the fundamental stories-the Prodigal Son, the Temptation in the Desert, the parable of Lazarus, the Agony in the Garden-pondering the intense strangeness of a deity in human form, the unresolved more ambiguities, the problem posed to her as an enlightened reader by the miracle of the Resurrection. What she rediscovers-and reinterprets with her signature candor, intelligence, and straightforwardness-is a rich store of overlapping, sometimes conflicting teachings that feel both familiar and tantalizingly elusive. It is this unsolvable conundrum that rests at the heart of Reading Jesus.
About the Author
---
In 1981 Mary Gordon founded Canada's first and largest network of Parenting and Family Literacy Centres. In 1996 she went on to found Roots of Empathy, which now reaches more than 20,000 students in eight provinces and has been piloted in Japan and Australia. Gordon is a recipient of an Ashoka Fellowship, The Fraser Mustard Award, and a Distinguished Canadian Educator Award and the Order of Canada. Born and raised in Newfoundland, Gordon now lives in Toronto.

Renee Raudman is an actor and multi-award-winning audiobook narrator. She has performed on film, television, radio, and on stage and can also be heard in several video games and hundreds of television and radio voice-overs.
Praise For…
---
"A fresh and humane take on the Gospels. Gordon's approach is aware of, but not burdened by, doctrine." ---Mark Jarman, award-winning author of Epistles