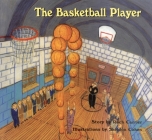 $8.35
Usually Ships in 1-5 Days
Description
---
Away from home and off to a seminary boarding school for the first time, Roch finds he is expected to play basketball. It's seen as an important tool for facing life's challenges if he is "to go very far on the road of life." And so begins the latest in Roch's sports misadventures as fear of failure sends him running into the night and terrors worse than those on the basketball court. It all leads to a surprise ending as he finds his own way of making his mark.
About the Author
---
ROCH CARRIER, who studied at the Universite de Montreal and completed a doctorate in Paris at the Sorbonne, is a novelist, playwright and children's author, and past winner of the Stephen Leacock Medal for Humour. Formerly the director of the Canada Council of the Arts and the National Librarian of Canada, Carrier is a fellow of the Royal Society of Canada and an Officer of the Order of Canada, and he holds many honorary doctorates. A quote from Carrier's Canadian children's classic The Hockey Sweater could be found until recently on the back of Canada's five-dollar bill. Carrier lives in Montreal.

Sheldon Cohen is the former Assistant Music Director for the Tonight Show and producer of the bestselling double-CD Music to Heal the Body and the Soul (978-0-87946-301-4).

Seldon Cohen, composer, arranger and conductor with the Pacific Pops Orchestra.